Monday, August 4, 2014
Xbox One controller PC drivers released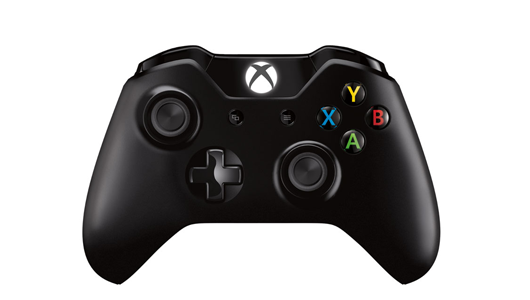 Microsoft has finally released the drivers to support Xbox One controllers on the PC. You're now able to play any PC games that are compatible with a Xbox 360 controller, with the One controller. Additionally programs such as Xpadder or Joy2Key can be used to support the controller on any game.
Download the drivers at http://majornelson.com/2014/06/05/pc-drivers-for-the-xbox-one-controller-available-now/
Tuesday, July 29, 2014
EA debuts EA Access
Earlier today EA revealed EA Access, a service exclusive to Xbox One- that grants players access to EA's "Vault".
Users will have to fork over a monthly fee of $4.99 to get EA Access (or $29.99 a year). With the service in beta stage only four games will initially be available: FIFA 14, Madden NFL 25, Peggle 2, and Battlefield 4, with more titles being planned to be added soon.
The EA Access service will also net subscribers 10 percent discounts on all EA digital content, which includes full games and DLC, as well as access to trials of new EA games nearly a week before they come out (with saves that copy over to the final game, should you choose to purchase it later). Games that will be eligible for early access and save copy-over are Madden NFL 15, NHL 15, FIFA 15, NBA Live 15, and Dragon Age: Inquisition.
Monday, July 21, 2014
Harvy's up and coming feature post
There are often games in which gameplay makes them what they are, or graphics, memorable soundtracks, characters, levels or storylines. We all love a good list, so every now and then I'll be posting a feature of a top three, five or ten list of a certain feature of games I've played. Hopefully this picks up and the staff and fans of Gamecasa will weigh in with their own in response to each post. Share your lists, disagree with mine, share this post, share your opinions, thoughts, experiences - whatever.
So, the first edition of this feature will be my Top Three favourite Video game Soundtracks and my choices are as follows (in no particular order)
Halo - Why? Many gamer's earliest memories of playing on the Xbox will not be complete without the haunting and eerie soundtrack of Halo. It has a wide range of musical styles from String orchestra, percussion to ghostly chanting to heavy drum sections, this soundtrack also achieves the not so easy task of mixing the two elements of futuristic and digital sounds with more somewhat primitive, unprocessed sounds to great effect. And whenever this soundtrack plays, countless xbox owners and Halo fans will be reliving wonderful memories of shooting the shit out of wave after wave of Covenant and Flood coming their way for over a decade!
As it is the game I have probably played most in the series and still remains my favourite, here is the OST for Halo: Combat Evolved:
https://www.youtube.com/watch?v=I8vaCrVIR-Q
Assassin's Creed  - Why? Jesper Kyd's OST for Assassin's Creed is just brilliant. It's emotional, perfectly suits the context of the games and like Halo it really would not be the same game without this soundtrack. Many fans, young and old, will always feel their heart rate increase whenever the track Ezio's Family starts playing. It tugs on your heartstrings and don't even try to deny it! This is quite simply an amazing soundtrack.
The first two games are my favourite of this series and here is the soundtrack from the second game, of all his OSTs (including the likes of Hitman, Borderlands and Darksiders) I think this remains his best one yet - https://www.youtube.com/watch?v=uH1wfrOcvHg
Street Fighter - Why? Mainly because it brings back all those nostalgic memories and the cool sound of 90s gaming. I never noticed until I was a bit older that each track for a specific level/character was actually really well suited to them, while keeping that certain Street Fighter theme throughout each track. Also not to mention Guile's Theme being immortalised via the internet and its 'Guile's theme goes with everything' phenomenon.
Again I will be going with the game in the series which I played most which was Street Fighter 2 - https://www.youtube.com/watch?v=51cEDCcfLAo
Hadouken!!
Tuesday, May 13, 2014
Netflix and other apps to ditch Xbox Gold
Change is a coming: Xbox Live users will soon be able to watch Netflix on your Xbox without paying for Xbox Live Gold. Also free will be Hulu, Youtube, and HBO GO. This levels the playing field for XBox as other systems have allowed this free access for years
Also free to play include:
Machinima
Twitch
Upload
Netflix
Univision Deportes
GoPro
Red Bull TV
HBO GO
The NFL app for Xbox One
MLB.TV
NBA Game Time
NHL Game Center
The update will also make Onedrive, and Internet Explorer, and OneGuide accessible without Xbox Live Gold. The only thing you will need Xbox Gold for is online gaming and downloading.
Gold users will get more bonuses. Microsoft will continue its practice of free games for Gold members, while adding the promise of discounts (50 to 75 percent) in Gold-only sales.
The change will begin on June 9th.
Sunday, March 23, 2014
Titanfall: Shorty Review
Awesome
Pilot and Titan controls are fantastic
Multilayered level design beats any game to date
Variety of ways to kill, or be killed
Fast paced, but requires a high level of strategic thinking to truly dominate

Awful
Screen tearing really blows
~ 1 in 10 matches has serious lag/latency issues

Summary
This game is flat out fun and really unlike any other shooter I've played. Anyone who says this is a COD clone is a fucking retard. Double wall jumping onto an enemy Titan's back, then ripping off its brain-plate and blowing out its o-ring couldn't be more satisfying. That said, Titanfall is not without it's flaws and while I think it is in a class of it's own, it suffers from bad screen tearing and occasionally, annoying player skipping and popping. I really though, and I guess my expectations were unrealistic, Microsoft's Azure cloud would offer flawless online performance.
King Arthur gives it 8 out of 10 arc mines.
Check out part of his lifestream below and abuse him @gamecasa on twitter.
Wednesday, March 12, 2014
Online Service for Wii and DS to terminate
Nintendo has announced that it will be ending its wi-fi online services for the DS/DSi and Wii. On May 20, 2014, users will no longer be able to use online features such as online play, matchmaking, and leaderboards on their Wiis or original DS devices.
Online function for many games will end, including titles such as Mario Kart Wii, Pokemon Battle Revolution, and Animal Crossing: Wild World. For the full list of Nintendo-published games affected, see the list on Nintendo's support site. It should be noted that despite the removal of the online gameplay features, the Wii Shop Channel and Nintendo DSi Shop will remain unaffected by this change. Gamers will still be able to purchase games and add-ons online through a DS or Wii.
Games made for the Wii U and the 3DS will of course not be affected since these platforms are the main focus.
Wednesday, February 19, 2014
The Video Game Pleasures Show 2-17-14
On this episode of the Video Game Pleasures Show: We admire the perving abilities of the Xbox One Kinect, Rake compares software development and chemistry, Art discribes his love/hate relationship with Titanfall, Tone talks about his controllers and people shit their pants over sugarless gummy bears.
Support GameCasa and buy a shirt/mug combo, signed by Rake Yohn! Select your shirt size, then click the Buy Now button on the right side of the site.
Monday, February 17, 2014
Titanfall Beta Impressions
Awesome
Open, multi-layered levels
Controls smooth
Titan's and map textures are very detailed
Tons of combat tactics and options

Awful
Character animations can skip around
I thought the graphics (all around) would be better

Summary
After my first match, I absolutely hated the game. Not sure if I just had a couple of bad sessions to start, but after playing it most of the day yesterday, I've taken a complete 180, The graphics weren't as good as I expected (unrealistic expectations?) and the character models weren't COD buttery smooth, but damn, did I have fun. It took some time to learn wall runs and double jumps, the importance of taking high ground and understanding how to use my Titan. Once I figured these things out, my frosty first impression melted away and I had a great time.
King Arthur gives it 7 out of 10 nuclear ejects
Now watch this nice british chap give his take. Tally-ho!
Tuesday, January 28, 2014
Shorty Review: OlliOlli
Awesome
Simple controls
Lots of trick variations with modifiers
Very addictive
Daily grind challenge adds an additional reason to play every day

Awful
Either you have to be amazingly precise in this game, or the control responsiveness off
No boneless'
Pricey for an indie game

Summary
This game is a shit ton of fun and keeps you coming back for more. You can pick it up and do a couple of runs within 5 minutes, or you can play it for hours. Equally fun either way. The only thing that really irks me is the precision of the controls. I am 99% positive I hit left stick and right bumper at the exact same time, in the exact position needed to pull of a modified grind, but in certain areas it never works. At $13 USD, it may be a bit thin for some, but if you like old school skate games like THPS 2 and 720 and have a PS Vita, this is a must have. Hopefully Roll7 Games will drop the price and bring it out on some other systems.
King Arthur gives it 8 out of 10 animal chin's